Wedding pictures provide a permanent record of your day that you can look back on with fondness forever. In this article, we review wedding photo ideas and what your shot list template should comprise of.
Your shot list day planner
Take the time to create a day planner when you want your wedding photos captured. You may want to take wedding shots:
Pre-ceremony
Ceremony (indoors)
Ceremony (outdoors)
Afternoon Reception (indoors)
Afternoon Reception (outdoors)
Evening Reception (indoors)
Evening Reception (outdoors)
Any particular place you have picked to take wedding photos such as the beach, on a canyon, or any other such place of outstanding beauty that will lend itself to a dramatic and stunning image.
Your shot list should also include a mixture of different people and situations:
Solo
Couple
Decor
Wedding party
Fun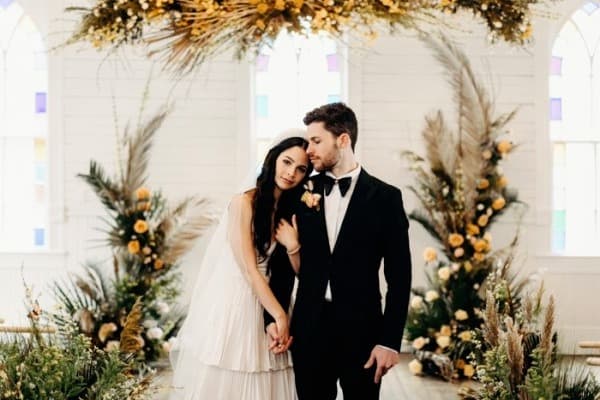 Make sure that you have spoken to your photographer to ensure that your entire shot list is taken care of on the day. It might be that your photographer has a dummy run before the actual day to make sure everything goes exactly according to the plan regardless of the weather.
There are several iconic images of the day you will want to capture, but here is a shot list example to help you make a start:
The rings
The bride walking down the aisle with her escort
Bride and groom at the altar
The kiss
Bride and groom signing the register
Bride and groom with both sets of parents
Bride and groom with best man and maid of honor
Bridesmaids
Pageboys
Bride and bride's family
Groom and groom's family
The cake
The bride and groom at the wedding reception table
The first dance at the reception
Choosing the best photographer for your wedding photos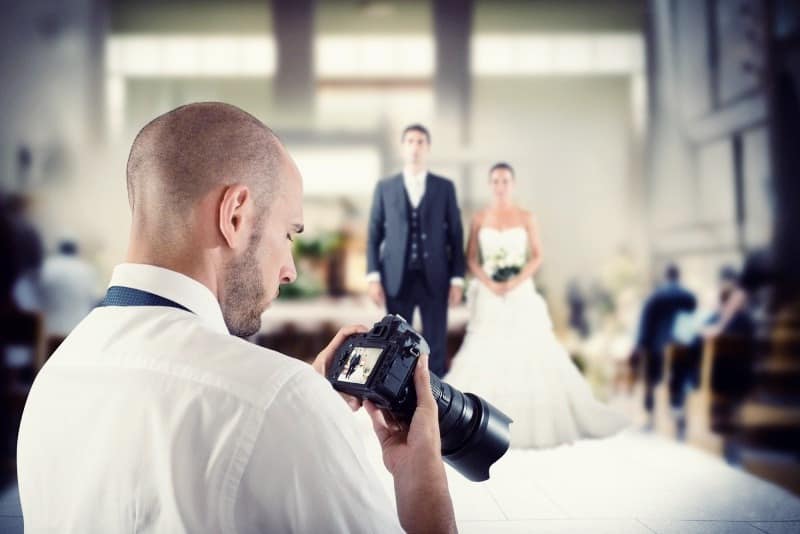 The first thing to take into consideration if you want the wedding pictures of your dreams is to pay as much as you can afford. You may be able to skimp on other aspects of the day, but it's never wise to try to get inexpensive photographs.
Your uncle may claim to be able to do the job perfectly for you for nothing. But he can't. It takes more than borrowing a decent camera to produce beautiful wedding photos.
A wedding photographer is an expert in their field. Your photographer can help you choose the perfect style for different images you want to capture on your shot list. He or she can also perfectly capture confetti being thrown, deal with weak or strong lighting, and edit wedding pictures to perfection using specialized software.
Ottawa wedding photographers: capturing capital moments
In the heart of Canada, Ottawa's wedding photographers stand out for their familiarity with the city's iconic locations and diverse seasons. The city offers a mix of historical sites, picturesque settings, and a rich cultural tapestry, making it an ideal backdrop for memorable wedding photographs.
Why Ottawa wedding photographers stand out
Knowledge of Iconic Locations: From historic Parliament Hill to the vibrant ByWard Market, local photographers know the best spots.
Seasonal Expertise: With Ottawa's distinct seasons, a skilled photographer captures the charm of each, whether it's autumn's gold or winter's snow.
Multicultural Acumen: Ottawa's diversity means photographers often have experience with various cultural wedding nuances.
Choosing your Ottawa photographer: quick tips
Portfolio Review: Gauge their style and technique by viewing their previous work.
Seek Testimonials: Look online or ask for references to understand other couples' experiences.
Share Your Vision: A deeper connection with your photographer ensures they capture your unique story.
Consider Your Budget: Ottawa offers varied pricing. Aim for value over sheer cost.
Check Technical Skills: Ensure they can handle Ottawa's varied lighting and climates.
One wedding photography
It's more than just photos. It's about narrating a love story. Top photographers in Ottawa create a vivid narrative of your special day with each snapshot. Ottawa provides a beautiful canvas for weddings. The right photographer ensures these moments aren't just captured but are crafted into stories. Your wedding story told through the lens of Ottawa's finest, becomes a timeless keepsake.
How much do wedding pictures cost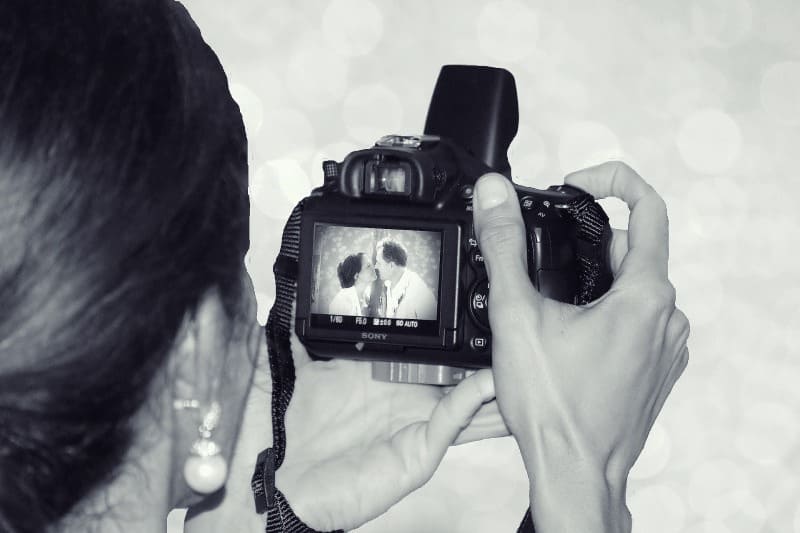 Before you hire a photographer, take the opportunity to browse their portfolio. That way, there will be no surprises and no bitter disappointments later. Expect to pay around $2500 – $3500 for your wedding photos package. A package typically includes two photographers, 8-10 hours of photography, and a wedding album with an option to purchase more prints for relatives and friends.
Digital photography has given rise to more photographs, so you can expect to receive around 400 shots to choose for your album. Your wedding pictures should capture you, and your day, professionally yet romantically.
A wedding photographer provides all their equipment, either digital or film cameras, and light and shade equipment. If you are ordering film photographs (read 'The Complete Guide to Film Photography'), your wedding photographer will also take care of processing and producing wedding photos in the laboratory. They can help you choose different styles and help you compile your shot list. A wedding photographer also directs the photography to get better shots.
Planning the style of your wedding photos
It used to be that a wedding shot list was limited to the ceremony with many formal photographs of people outside the church or another venue. However, there is more to your big day than just the service.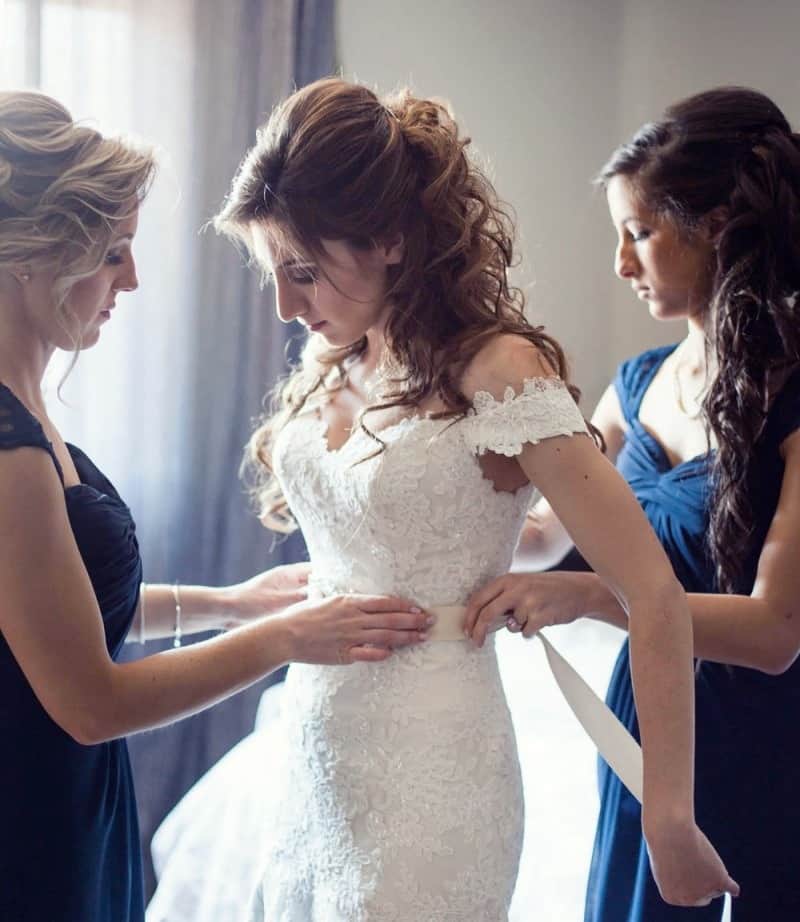 A significant decision is whether you want digital or film wedding images or a mixture. Film photos have a softer quality, whereas digital cameras can capture lower lighting and can be used more experimentally.
Wedding picture ideas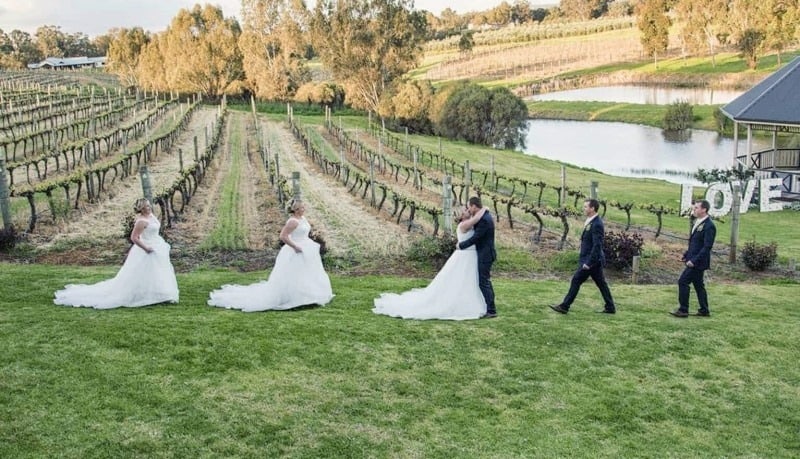 Before discussing your shot list, you'll need to consider different styles with your photographer which include:
Classic (formal) – Single, couple, and group posed for wedding pictures in classic surroundings.
Artistic – Allow your photographer to experiment with ideas. The key to this type of wedding picture is to relax and have fun.
Lifestyle – Photography with a contemporary style with edgier backgrounds are becoming popular.
Documentary – Taking snaps along the day rather than posed for shots is also a beautiful and memorable way to record your day.
Dramatic – An expert photographer can create spectacular shots using lighting and backdrops.
Prime wedding photo locations in Ottawa and beyond
The right venue is key to capturing those dreamy wedding moments. Ottawa and its surrounding areas offer a rich tapestry of picturesque backdrops. Here are some top locations:
Wedding in Billings Estate
📍 2100 Cabot St, Ottawa, ON K1H 6K1
This historic gem provides a marriage of vintage charm and well-maintained gardens, making for timeless photographs in the heart of the city.
Horticulture Building, Ottawa
📍 1525 Princess Patricia Way, Ottawa, ON K1S 5J3
Located in the renowned Lansdowne Park, its unique architectural blend and spacious interiors offer a refreshing, contemporary setting.
Stonefields
📍 1985 9th Line, Carleton Place, ON K7C 3P2
A scenic countryside venue characterized by barns, sprawling fields, and a classic homestead vibe, adding a rustic touch to photos.
Luxe Bridal, Ottawa
📍 2068 Meadowbrook Rd, Ottawa, ON K1B 4W7
Exuding luxury and sophistication, Luxe Bridal combines opulence with modern aesthetics, ideal for capturing grand moments.
Wedding in Deerhurst Resort
📍 1235 Deerhurst Dr, Huntsville, ON P1H 2E8
Situated further from Ottawa, this Muskoka treasure offers a picturesque lakeside setting, sprawling landscapes, and serene waterfront views.
Malaparte, Toronto
📍 350 King St W, Toronto, ON M5V 3X5
In the core of Toronto, Malaparte blends a rooftop terrace with modern vibes, making it an urban choice for couples looking for a cityscape backdrop.
Chateau Laurier
📍 1 Rideau St, Ottawa, ON K1N 8S7
An iconic Ottawa landmark, Chateau Laurier exudes fairy-tale-esque architecture, grandeur, and historical charm, a favoured choice for couples.
Le Belvedere Wakefield
📍 40 Chemin Scott, Wakefield, QC J0X 3G0
Perched atop a cliff, Le Belvedere offers panoramic vistas, complemented by a mix of contemporary architecture and nature's embrace.
Wedding in Thompson Hotel
📍 550 Wellington St W, Toronto, ON M5V 2V4
In Toronto's heart, the Thompson Hotel boasts rooftop views, a sleek pool area, and refined interiors, encapsulating urban luxury and design.
Making your wedding album
After the big day, your photographer will pore through the images and pick around 300-400 photos to edit and deliver to you. It's a question of personal taste, but wedding albums (ideas) typically contain anything from 40 – 180 photos. Choose an album with lots of wedding pictures capturing the day chronologically. Alternatively, choose a smaller number of larger wedding photos.
You can produce a shorter collection with lots of white space and bound in an album of ten pages. A sophisticated yet stylish reminder of your perfect day.